Siglon PE ADV (advanced) takes the original Siglon PEx8 to the next level thanks to the latest manufacturing process, making it superior in its water repellency, strength, slickness and abrasion resistance.
Water repellency
Sunline compared the water repellency between Siglon PEx8 and Siglon PE ADV. When a water drop was placed on to the original Siglon PE the drop soaks into the line (which is normal for PE lines). However Siglon PE ADV shows an excellent repellency due to a special resin that penetrates deep into the fibre. This technology is the first in the industry which Sunline named Deep Resin Technology (DRT). Due to the special processing, the water sheds from the line easily, so the line is unlikely to become heavy. That means you can make a long cast every time. Also, the line doesn't stick to the rod. As a result, you can continue fishing without stress.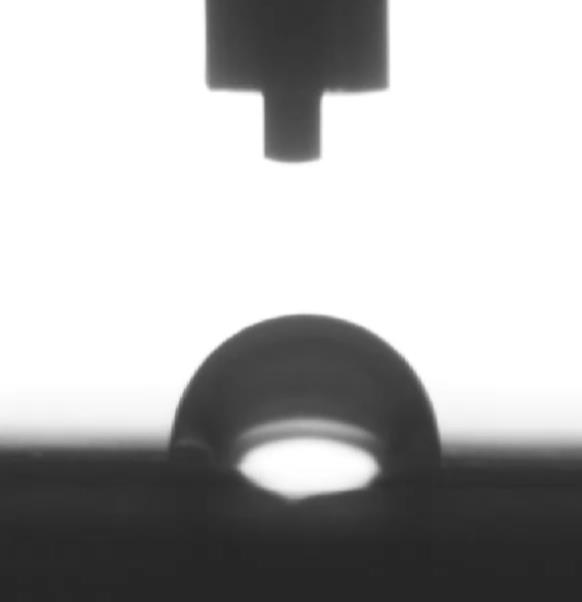 This is an image when a water drop is put on Siglon PE ADV. Taken with an electron microscope.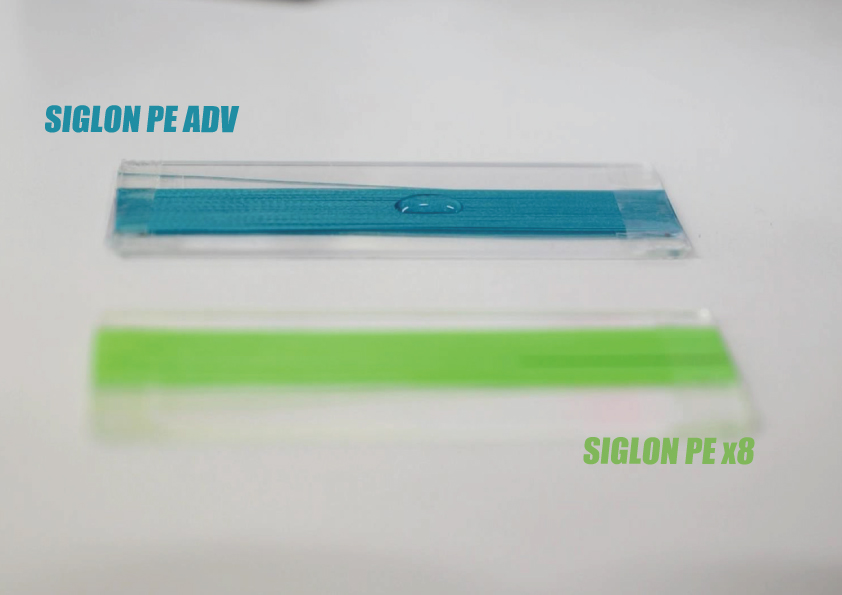 Siglon PEx8 absorbs water, but Siglon PE ADV shows an excellent water repellency.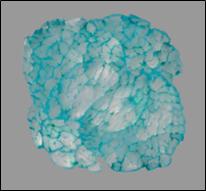 This is a picture of the cross section of Siglon PE ADV. Fibres are densely combined as the resin penetrates firmly between the fibers.This leads to high water repellency.
Strength
Sunline tested Siglon PE ADV (#0.8). The strength shown on the packaging is 4.5kg (avg.) and 6kg (max.) and they found that as expected there is a bit of 'width' in strength, but the strength reached the maximum 6kg easily.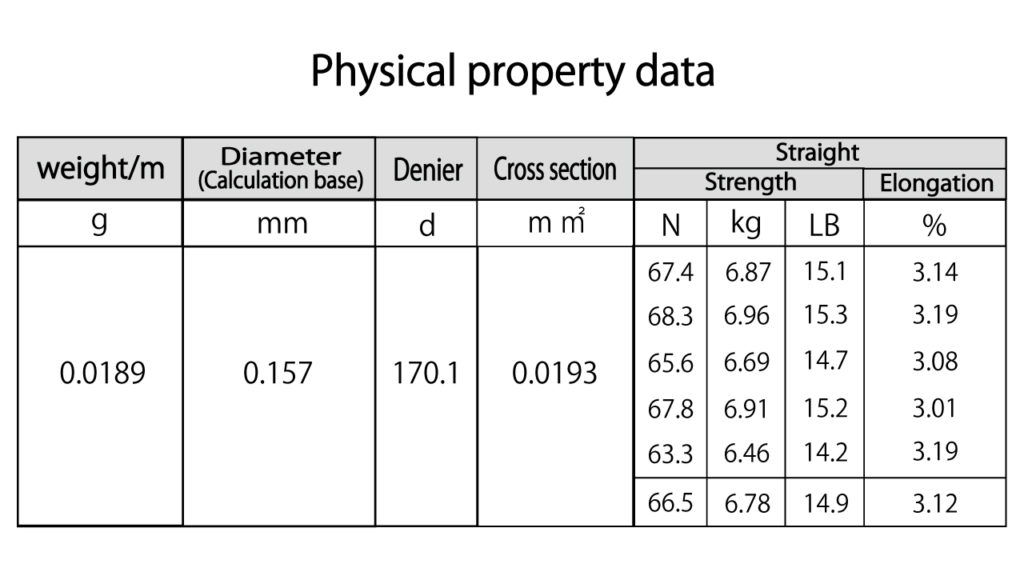 Slickness
In the slickness test, Siglon PE ADV 12lb (#1) was compared with Siglon PEx8 12lb (#1). The ADV showed an overwhelming difference in the 10g sliding weight test. As you can see from the table, the slickness has been improved by about 25%.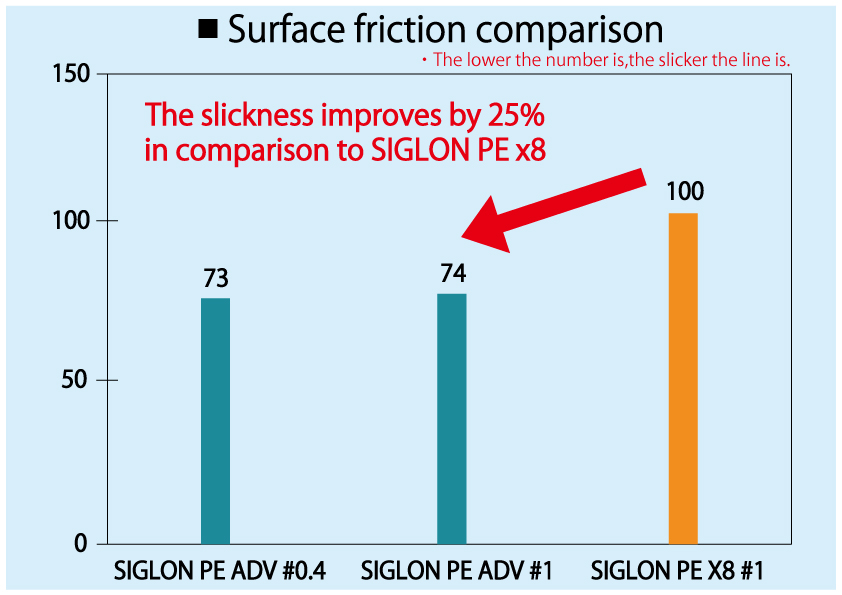 Furthermore, a casting test was carried out on a soccer field.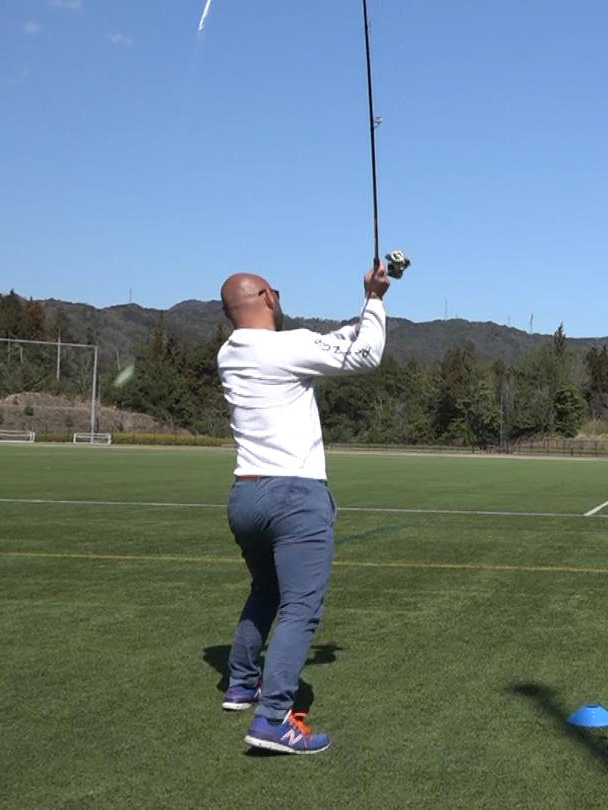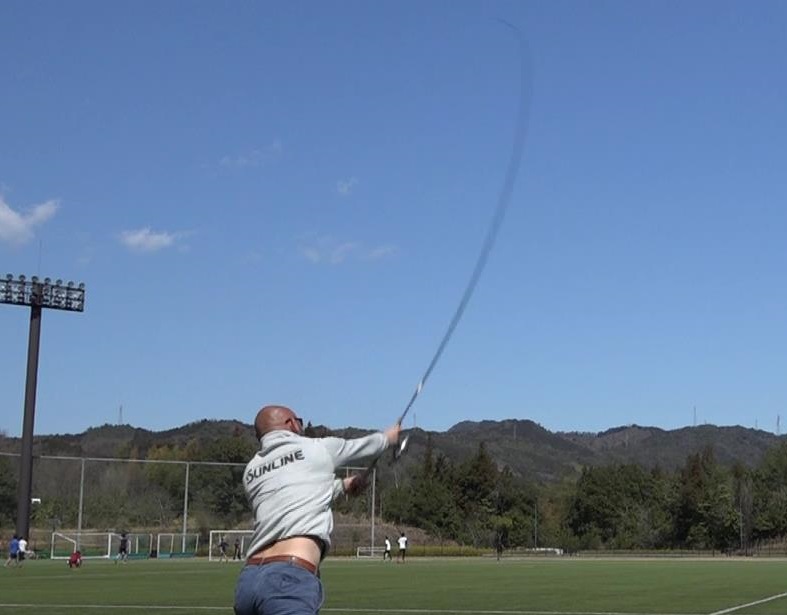 In this test Siglon PE ADV 12lb (#1) and Siglon PEx8 12lb (#1) were used. The weight of the sinker was 15g and the line was cast thirty times each. As you can see in the results below the difference is around three metres in average and five metres maximum. It's clear that casting distance is an advantage for anglers.
Abrasion Resistance
An abrasion resistance test was conducted with Sunline's own self-developed machine.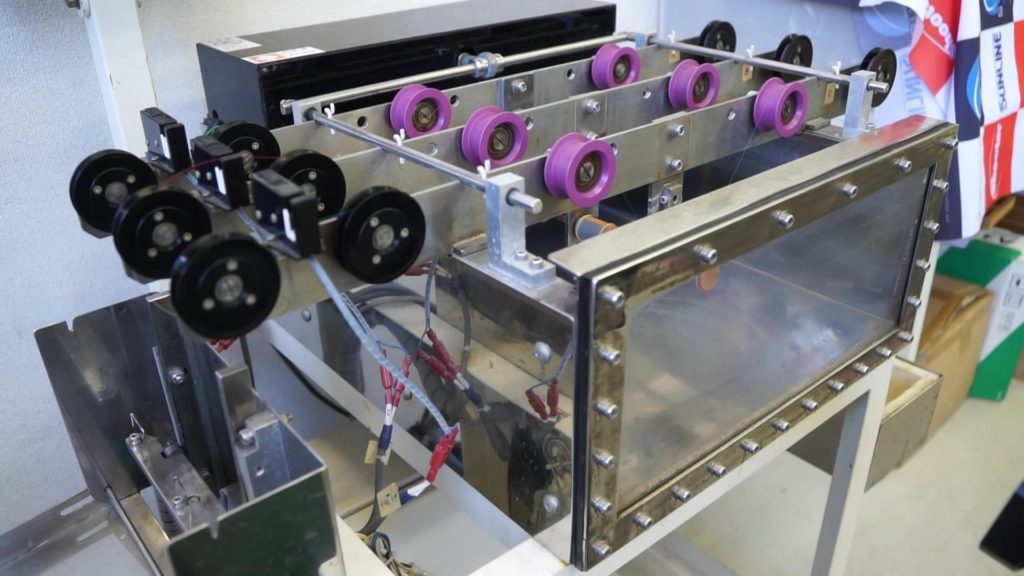 Abrasion resistance tester originally developed by Sunline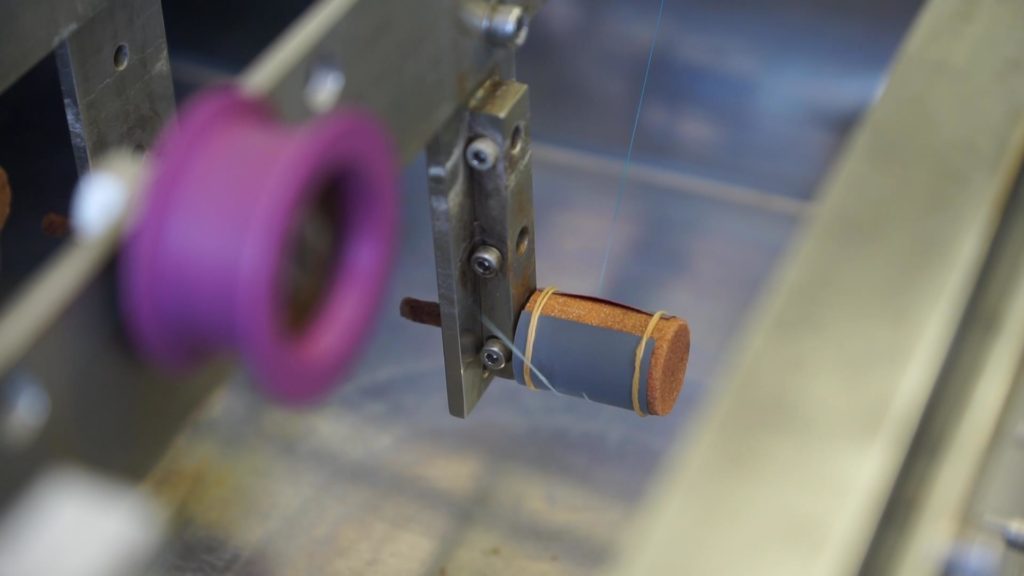 Siglon PE ADV 12lb (#1) and Siglon PEx8 12lb (#1) was used as was a 50g sinker. The original Siglon PE broke after 135 times whereas ADV didn't break until after 404 times.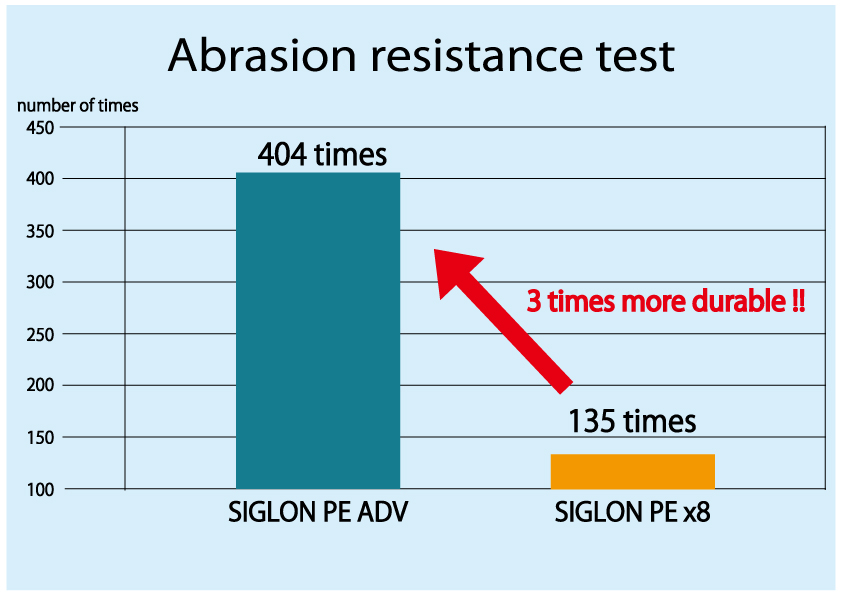 This is a big advantage of DRT processing. Due to its high abrasion resistance it is possible to fish near cover like timber or rocks where it's difficult to fish with normal PE lines. DRT processing also means the ADV line is stiffer than Siglon PEx8. With a soft PE line troubles such as entanglement can occur but troubles are reduced with ADV's moderate stiffness. This makes it possible to cast deep into of the bush.
Specs
Length : 165yds
Color:Multi Color / Turquoise Blue
| | | | | | | | | | | | |
| --- | --- | --- | --- | --- | --- | --- | --- | --- | --- | --- | --- |
| Avg Strength(lb) | 5 | 6 | 8 | 10 | 12 | 16 | 18 | 20 | 24 | 30 | 35 |
| Line Size(#) | 0.4 | 0.5 | 0.6 | 0.8 | 1 | 1.2 | 1.5 | 1.7 | 2 | 2.5 | 3 |
| Avg Strength(kg) | 2.3 | 2.7 | 3.6 | 4.5 | 5.5 | 7.3 | 8.2 | 9.1 | 10.9 | 13.6 | 15.9 |
| Standard Dia.(mm) | 0.108 | 0.121 | 0.132 | 0.153 | 0.171 | 0.187 | 0.209 | 0.223 | 0.242 | 0.270 | 0.296 |
| MAX Strength(lb) | 6 | 8 | 10 | 12 | 16 | 20 | 25 | 30 | 35 | 40 | 50 |
| MAX Strength(kg) | 2.9 | 3.3 | 4.5 | 6 | 7.7 | 9.2 | 11 | 13 | 15.5 | 18.5 | 22 |
Length: 330yds
Colour:Multi Color / Turquoise Blue
| | | | | | | | | | | | |
| --- | --- | --- | --- | --- | --- | --- | --- | --- | --- | --- | --- |
| Avg Strength(lb) | 12 | 16 | 18 | 20 | 24 | 30 | 35 | 50 | 60 | - | - |
| Line Size(#) | 1 | 1.2 | 1.5 | 1.7 | 2 | 2.5 | 3 | 4 | 5 | - | - |
| Avg Strength(kg) | 5.5 | 7.3 | 8.2 | 9.1 | 10.9 | 13.6 | 15.9 | 22.7 | 27.3 | - | - |
| Standard Dia.(mm) | 0.171 | 0.187 | 0.209 | 0.223 | 0.242 | 0.270 | 0.296 | 0.342 | 0.382 | - | - |
| MAX Strength(lb) | 16 | 20 | 25 | 30 | 35 | 40 | 50 | 60 | 80 | - | - |
| MAX Strength(kg) | 7.7 | 9.2 | 11 | 13 | 15.5 | 18.5 | 22 | 29 | 35 | - | - |
Made in Japan